Olive Oil Health Benefits and Nutrition
The health benefits of olive oil are unrivaled, and research reveals more benefits nearly every day. In fact,
we are only just beginning to understand the countless ways olive oil can improve our health, and our
lives. Olive oil is the cornerstone of the Mediterranean diet — an essential nutritional mainstay for the
world's longest-living cultures. Many of the health-promoting effects of the Mediterranean diet have been
attributed to olive oil consumption.
Replacing butter and other less healthy fats with olive oil has been shown to aid in the prevention of a
myriad of diseases and counter effects of aging. One prominent cardiologist recommends at least two
tablespoons of extra virgin olive oil each day to enjoy the many ways olive oil can be beneficial to your
health and well being.
Olive oil benefits are so extensive that it is considered a functional food with components that contribute
to its overall therapeutic qualities including a reduction of risk factors of coronary heart disease, the
prevention of cancers, and alterations of immune and inflammatory responses.
Some Diseases Olive Oil Has Been Found To Be Effective Against
Recipes

Tried and true recipes that make our olive oils shine!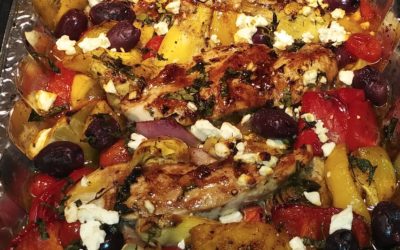 Recipe 2 Large Chicken Breasts 1 Can Artichoke Hearts Halfed 1 Yellow Pepper cut into 2 inch pieces 1 Red Pepper cut into 2 inch piececs 2 Cups Cherry Tomatoes 2 Gloves Garlic chopped and minced 1 Lemon cut into 8 pieces 1 Red Onion cut into 2 inch pieces 1 tsp. Thyme...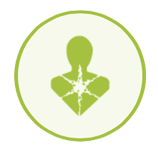 Cancer
The phytonutrient in olive oil, oleocanthal, mimics the effect of ibuprofen in reducing inflammation, which can decrease the risk of breast cancer and its recurrence. Squalene and lignans are among the other olive oil components being studied for their possible effects on cancer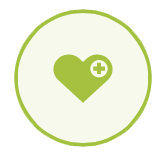 Heart Disease
Olive oil lowers the levels of total blood cholesterol, LDL-cholesterol and triglycerides. At the same time it does not alter the levels of HDL-cholesterol (and may even raise them), which plays a protective role and prevents the formation of fatty patches, thus stimulating the elimination of the low-density lipoproteins.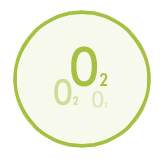 Oxidative Stress
Olive oil is rich in antioxidants, especially vitamin E, long thought to minimize cancer risk. Among plant oils, olive oil is the highest in monounsaturated fat, which doesn't oxidize in the body, and it's low in polyunsaturated fat, the kind that does oxidize.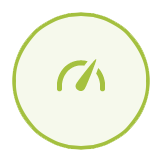 Blood Pressure
Recent studies indicate that regular consumption of olive oil can help decrease both systolic and diastolic blood pressure.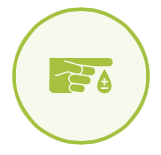 Diabetes
It has been demonstrated that a diet that is rich in olive oil, low in saturated fats, moderately rich in carbohydrates and soluble fiber from fruit, vegetables, pulses and grains is the most effective approach for diabetics. It helps lower "bad" low-density lipoproteins while improving blood sugar control and enhances insulin sensitivity.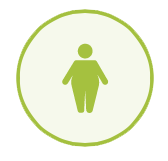 Obesity
Although high in calories, olive oil has shown to help reduce levels of obesity.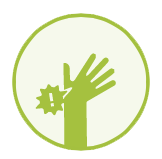 Rheumatiod Arthritis
Although the reasons are still not fully clear, recent studies have proved that people with diets containing high levels of olive oil are less likely to develop rheumatiod arthritis.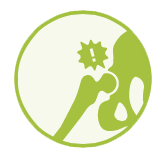 Osteoporosis
A high consumption of olive oil appears to improve bone mineralization and calcification. It helps calcium absorption and so plays an important role in aiding sufferers and in preventing the onset of Osteoporosis.
Health Benefits of Balsamic Vinegar
Made from grapes, balsamic vinegar is known for its rich flavor and velvety black color. It's fermented in wooden barrels, much like wine, and the taste of balsamic vinegar intensifies the longer it is aged. The thicker and more intense the flavor becomes, the less you need to use to provide a taste boost. Balsamic vinegar offers a number of health benefits, though the serving size is small.
Low in Calories With balsamic vinegar, a little goes a long way. Use 1 tablespoon or less when adding balsamic vinegar to salad dressings, sauces or even soups. A 1-tablespoon serving of balsamic vinegar has only 14 calories. The same size serving also contains a negligible amount of fat and less than 3 grams each of carbohydrates, including sugar. To keep your salads low-fat and low in calories, consider dressing your vegetables with only balsamic vinegar. You get the flavor punch with less fat and calories than if you used an oil-based salad dressing.
Normalizes Blood Pressure According to a study published in "Medscape General Medicine" in 2006, researchers found that balsamic vinegar reduced the hardening of arteries, also known as atherosclerosis. Because of this, balsamic vinegar also lowers and stabilizes blood pressure levels. Researchers in the study found that those who regularly consumed vinegar exhibited lower systolic blood pressure levels. However, further study on humans is required, as this study was animal-based.
Stabilizes Cholesterol Levels Low-density lipoprotein cholesterol causes hardened, clogged and blocked arteries. In a 2010 study published in the "Journal of Nutritional Science and Vitaminology," researchers found that the polyphenols in balsamic vinegar limited the ability of LDL cholesterol to oxidize. This reduced the amount of damage done by LDL cholesterol on your body's cells.
Keeps Your Blood Glucose Levels Steady Foods are categorized as low or high on the glycemic index, based on how drastic an effect they have on your blood sugar levels. Foods low on the glycemic index will not cause spikes in your blood glucose levels, limiting the likelihood that you will experience an energy rush and crash, such as what you might experience from eating large quantities of refined sugar or starches. Balsamic vinegar is low on the glycemic index. Still, a 1-tablespoon serving contains 2.4 grams of sugars, so if you are diabetic, pay close attention to the amount you consume.